Facility
Large barn with 10x10 box stalls. Stalls are bedded with straw.
Automatic water bowls.
Excellent quality hay fed 4 times daily. Oats and/or complete feed pellets fed twice per day, customized to each horse's needs.
Loose minerals fed daily and salt blocks in every stall.
Large tacking up area with 4 grooming stalls, lockers and plenty of space for tack boxes.
Wash rack available through summer months.
70 x 200 heated indoor arena.
125 x 300 outdoor sand arena.
Diverse selection of jumps. Full courses set up and redesigned weekly.
Daily turnout.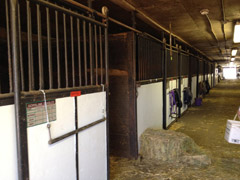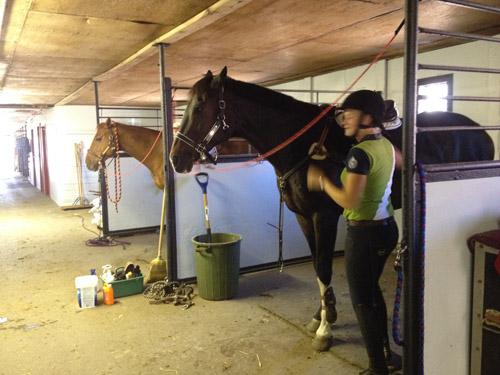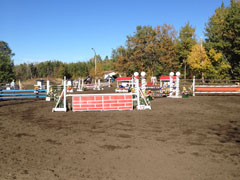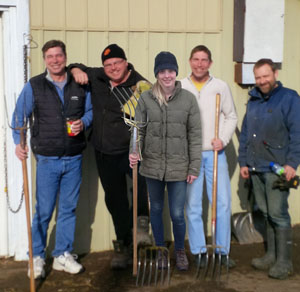 The "Barn Crew"